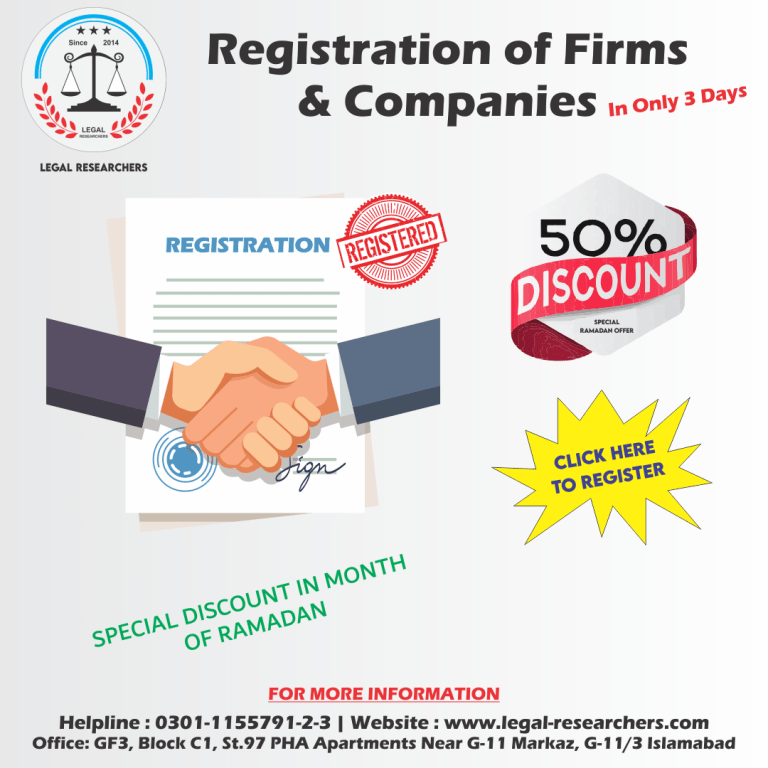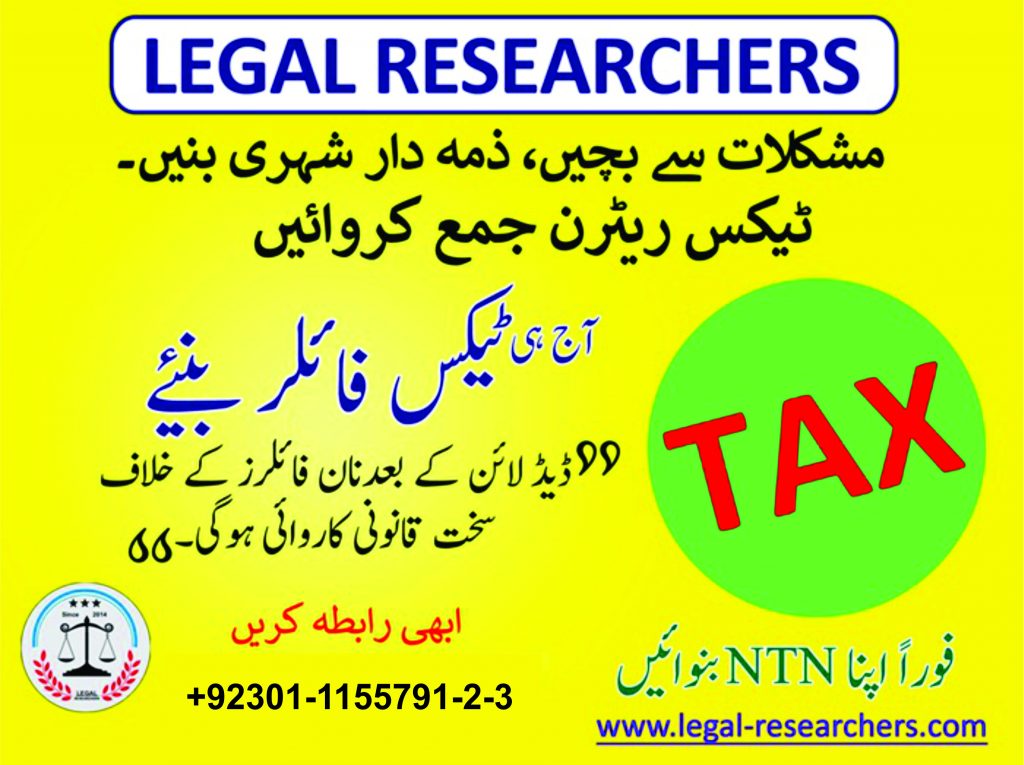 What are the documents required for company or Firm registration?
A. CNIC copies of both partners
B. Stamp Paper deed
C. Partnership Agreement
D. Company's Bi-Laws
E. Two person Evidence
F. Commerical place office Agreement
What is the Time frame needed to register a Firm?
It take three working days when documents are completed.
Does Solo company can be registered or only partnership registered accepted?
Yes it's possible to be solo for first time two person may involve in process later on share can be sold out on party one for solo/ownership of company
How to contact for this service?
Visit our office with complete documents at GF3, block C-1 street 97, sector G-11/3 Islamabad. or call us at 0301-1155791-92-93
Is there any specific lawyer involved to deal Firm registration?
yes, firm registration has to be processed under the special lawyer expertise and after legal vetting final procedures done
Is there any requirement of physical appearance for this process?
Both partner's and witness will be presented at time of registration at registrator office